La Soufrière volcano, which had been dormant since 1979 but started rumbling in December 2020, erupted on Friday 9 April. Since then, molten rock has streamed down the mountain and eruptions have covered much of the island in grey volcanic dust and rock fragments. A near-constant succession of earthquakes and tremors are reminders that the volcanic activity is far from over.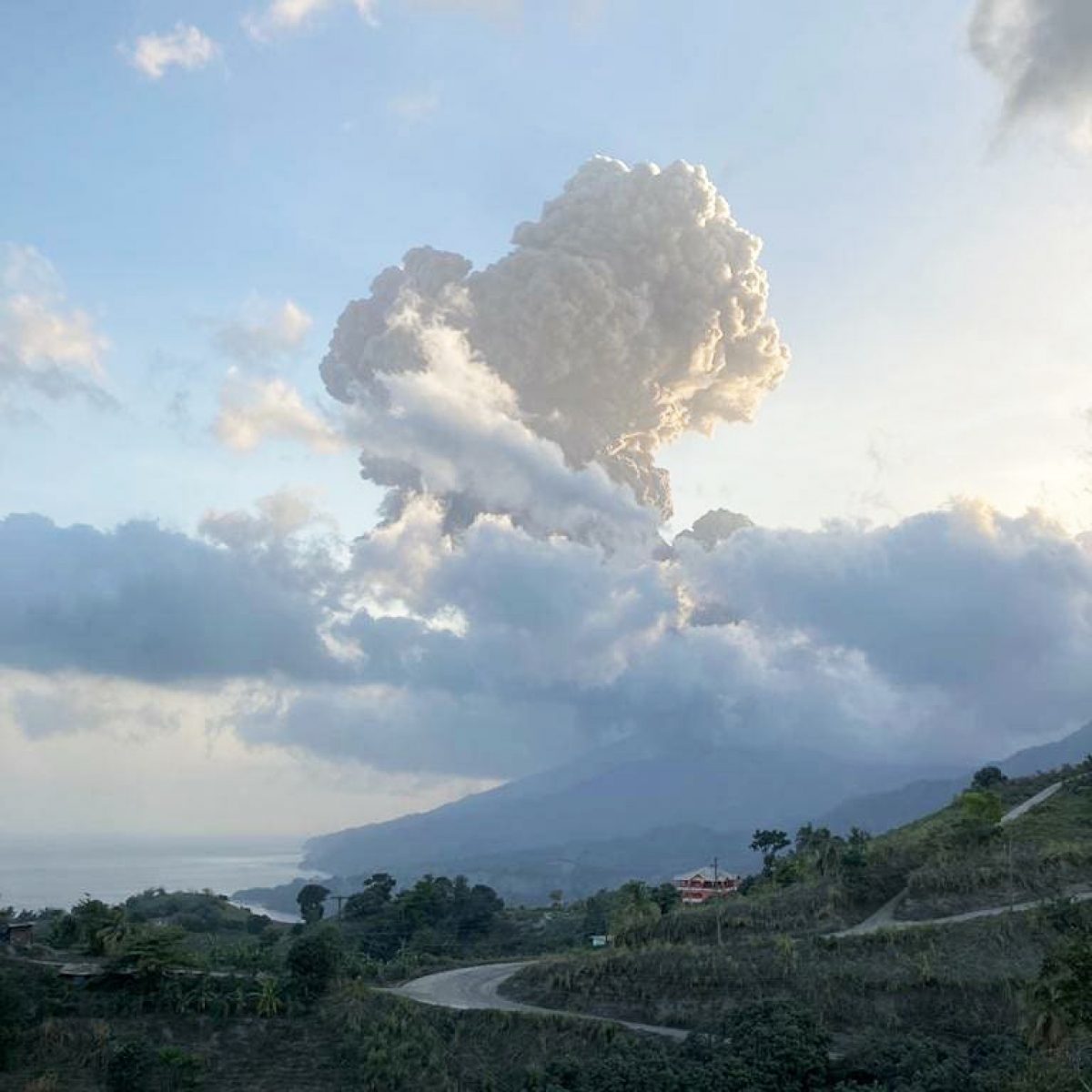 Officials have cautioned neighboring countries including Saint Lucia, 76km north of St Vincent, to stay indoors and anticipate air pollution as a resulting effect of the eruption of harmful chemicals during the volcano. NASA reports that the volcanic plume shot 12 miles in the air, affecting air quality in Barbados to the east. The plume of sulphur dioxide is said to have detected in India.
The human cost is substantial. More than 20,000 people out of the 110,000 population have had to leave their homes in the northern part of St Vincent. More than 4,000 people are staying in shelters, which lack basic services; others are staying with friends or family. Problems with access to fresh water and electricity are widespread, leading to long queues at standpipes and causing power blackouts. Neighbouring countries have shipped water to the stricken island.
A new fear is that the evacuations will help spread Covid-19. Several of those evacuated subsequently tested positive for the virus. Quoted in The Guardian, Prime Minister Ralph Gonsalves said: "If we're not careful, we're going to have a spike, which could create a real danger in addition to what we're having with the volcano."
PM Gonsalves urged citizens to stay indoors and avoid roads on the island, adding that the government has put in place measures to keep residents safe by closing its airspace. He observed: "We don't know how much more is going to come out… so far, we have done well in that nobody got injured, nobody is dead." The flight shutdown caused problems of its own, and over 130 travellers due to leave St Vincent for Canada ended up travelling by ship to St Lucia after the eruption.
The threat of more explosions and pyroclastic flows remains, according to The University of West Indies Seismic Research Center.
The Caribbean Disaster Emergency Management Agency has deployed the Barbados Defence Force to provide humanitarian aid to St Vincent. Saint Lucia, Grenada, Antigua and Barbados have all agreed to accommodate Vincentian residents needing refuge. Several cruise ships are also involved in the rescue effort.
The United Kingdom and the World Bank have offered financial assistance to the island. On 13 April, the WB announced it was offering long-term funding of US$20 million to St Vincent.
La Soufrière previously erupted in 1718, on 30 April 1812, 6 May 1902 and 13 May 1979.
How to Help
If you would like to make a financial donation you can do so via any of the Go Fund Me pages below:
UK-SVG COMBINED RESPONSE TO LA SOUFRIERE ERUPTION

Help SVG UK

Once available a list of how to donate products will be listed on our website.