On Thursday 29 July, Talk Yuh Talk in conjunction with Carnival Village hosted a tribute show for the late Lutalo Masimba, better known as Brother Resistance.
Brother Resistance is widely credited as the originator of rapso in the late 1970s. However, Brother Resistance himself named Lancelot Layne as the artist who put rapso on the map some years earlier.
The tribute show drew on the talents of east London-born performer John Blood. Born in 1980, John spent most of his formative years in Trinidad, learning his craft as a music artiste. In his eyes, Brother Resistance gave rapso a definition, a home, through compositions such as Mother Earth and Ring de Bell.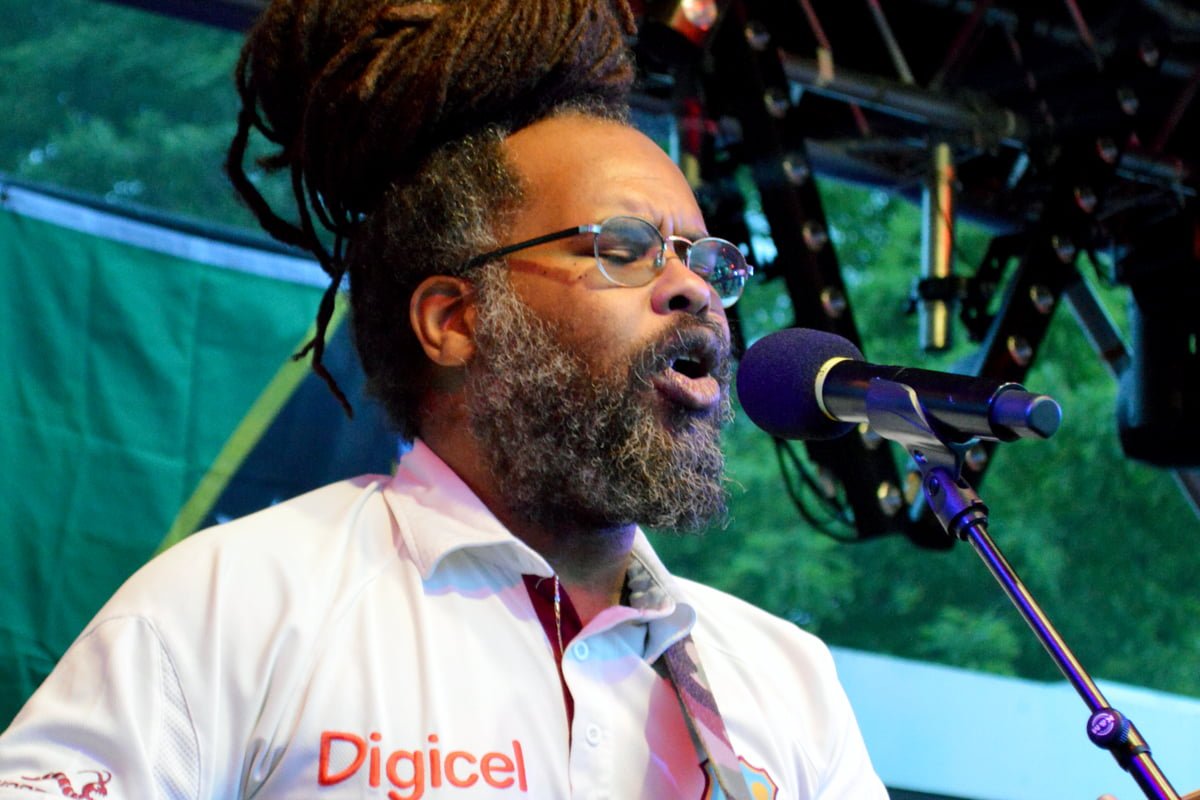 John commented:
"Brother Resistance was a massive influence for kids growing up in Trinidad during the 1980s and 1990s and he inspired other artistes including Kindred and Ataklan.
"I had the pleasure of meeting Brother Resistance at the 2006 World Cup competition in Germany and I was struck by how humble he was.
"It's not often that you find someone with that aura. He was always encouraging people to be themselves and he promoted the culture of African people and other races in Trinidad.
"Brother Resistance said know your culture, live your culture and love your culture."
John said Brother Resistance taught him that, with rapso, you need to tell your story vividly and concisely so that people stay interested in your work.
"With Brother Resistance, it's all about the beat and lyrics," he added.
---
---
John's gripping performance of As One at The Tabernacle introduced him to a Caribbean audience in London. Usually, he performs to audiences with an English and African background, so this was a rare occasion singing in front of his own people. John does not consider himself to be a rapso artiste, but he has immense respect for the artform.
John demonstrated his musical talent from early childhood when he was growing up in south Trinidad. He was on the stage at the age of four, showcasing his gift as a natural performer.
Trained to sing by his grandmother's sister, Ursula Parris, John joined both the choir and the parang band Los Chicos de Oro at San Fernando Boys Roman Catholic School. John was in the parang band when they won the national parang competition twice! Just like Machel Montano and Kes, he is a music education graduate of Presentation College.
John concluded by saying that Brother Resistance has left a body of work that any aspiring performer could look to and reference.
RIP Brother Resistance, born Roy Lewis, aka Lutalo Makossa Masimba, 1954–2021.
---
---