Lalaland, London's newest street food market, opened in Shoreditch on 5 May. The venue boasts 15 independent food traders, four bars, a roof terrace, music and DJs. Trinidadian cuisine will be represented by Saga Boy, a brand from the owners of Limin' Beach Club on the South Bank whose slogan is 'The Taste of Rural Trinidad'.
Saga Boy will initially offer customers at Lalaland a dedicated doubles menu. There will be a choice of seven varieties, including coconut curry sea bass and curry goat options. Owner Sham Mahabir told Soca News: "The opening of Saga Boy in Shoreditch [and also on the South Bank later in the month], further builds on our campaigns." Those campaigns include International Doubles Day – 30 May.
---
– ADVERTISEMENT –
---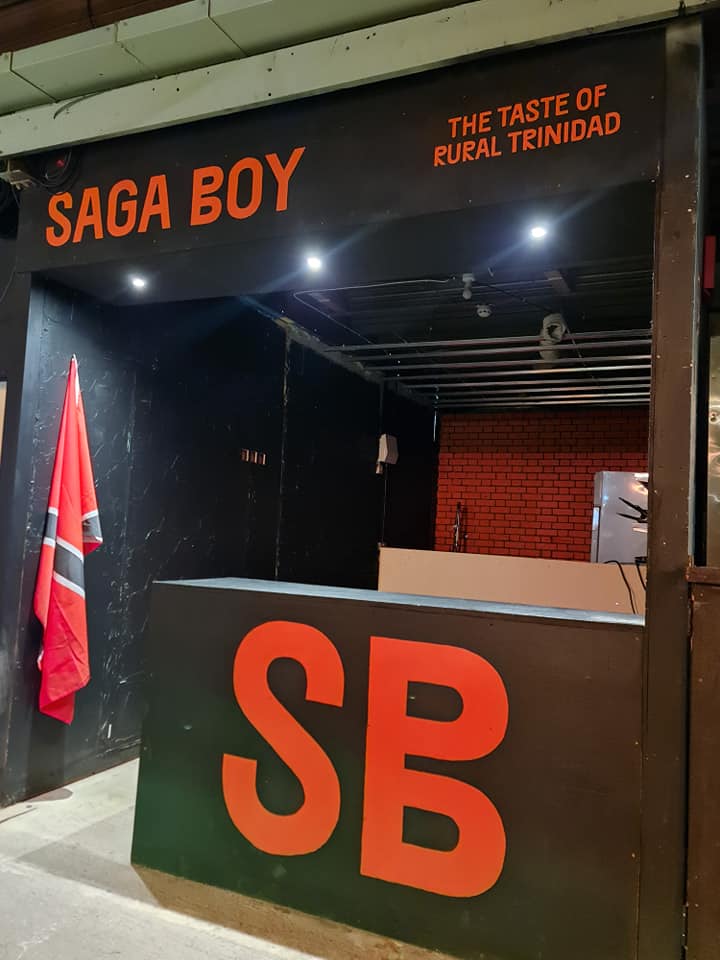 Sham continued: "Introducing a new dish to London is no easy task and we have had an uphill challenge, especially as many people hear 'doubles' and their first thought is a double shot of alcohol. However, I believe there is no reason why doubles, a dish that is naturally vegan with banging flavours and a true twist on trini flavours, can't make inroads in the London street food scene. We have had incredible feedback at Limin' Beach Club, where it was our most popular dish enjoyed by Trinbagonians and Londoners. I have very high hopes for this. For me, it's great to be able to showcase undiscovered food of the Caribbean. As we grow, I hope to introduce doubles across the UK."
Lalaland opens Wednesday to Sunday and is located 17-19 Eastern Street, London EC2A 3EJ. For further information see lalalandlondon.com.
---
– ADVERTISEMENT –
---