A £1 million government-funded sculpture commemorating the arrival and contribution of Windrush Generation migrants to Britain will be unveiled at Waterloo station on Windrush Day, Wednesday 22 June 2022.
Basil Watson's sculpture for the National Windrush Monument was the winning design in an open competition organised by the Windrush Commemoration Committee chaired by children's author and television presenter Baroness Floella Benjamin DBE.
The 12-foot-high group, in bronze, represents three new arrivals standing with their suitcases, just as so many did at London's railway stations as they embarked on a new life in a chilly climate after the long sea voyage from the Caribbean. It captures very well the mingled excitement, hope and apprehension that many felt as they set foot in the British capital for the first time.
The "star-studded" ceremony begins at 11am, but attendance is limited to invited guests only. However, you can watch a livestream in the Clore Ballroom of the Royal Festival Hall (RFH) on the South Bank, 10 minutes' walk from the station. That will be followed by dance performances and an appearance by Levi Roots.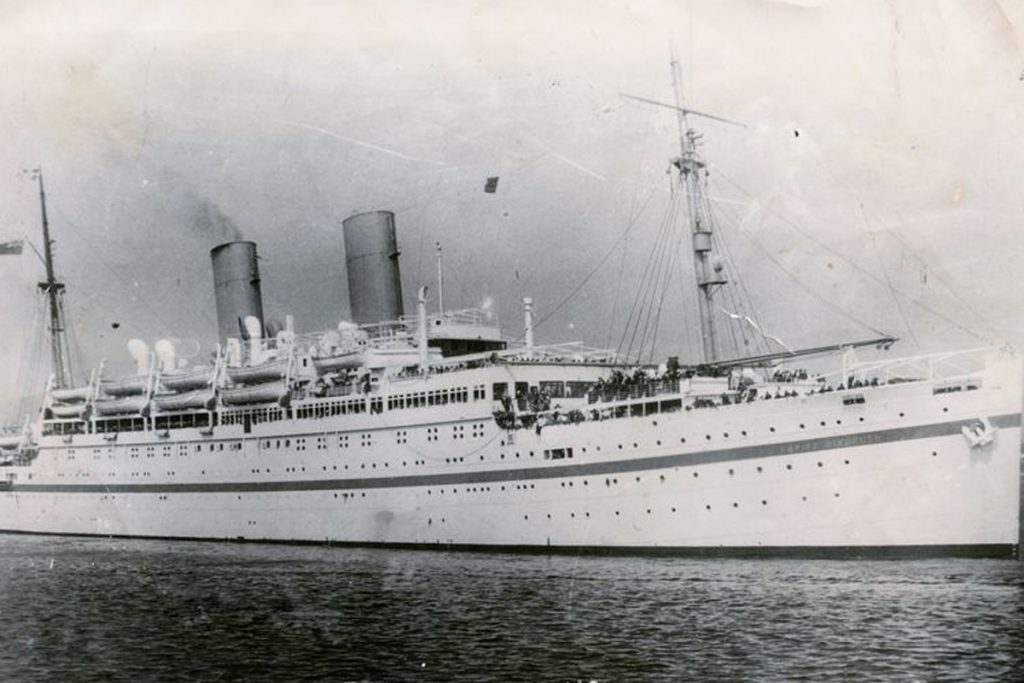 At 1.30pm the invited guests cruise 22 miles down-river to Tilbury, arriving at 3.30pm. It was here on 22 June 1948 that passengers stepped ashore and took the train into the capital in search of accommodation and jobs. The original 1920s arrival building has been restored and is now the Grade II* heritage-listed London International Cruise Terminal, where there's a temporary Windrush exhibition. Leading from it is a 55m-long passenger walkway that was reopened last year as an immersive art installation, the Walkway of Memories (open daily Mon-Sat). Evewright's artwork is a collage of Windrush-related photographs, documents and memorabilia on 432 panes of glass, supplemented by audio stories about the lives of some of those who came over on the ship.
---
---
Although the terminal will be open from 12.0 to 4.0pm on Windrush Day, it may be better to wait until Saturday 25 June, when the terminal is holding an open day in the afternoon, plus community activities at Anchor Field. As well as the Windrush Exhibition, you'll be able to see beautiful flags Kinetika produced for the Platinum Jubilee Pageant. To get there, take the train from Fenchurch Street to Tilbury Town; an alternative route is train from London Bridge to Gravesend then ferry straight to Tilbury terminal. On the walk from Gravesend station to the ferry pier you can pay your respects to 21-year-old Native American princess Pocahontas, who died here in 1617.
For those who stay on the South Bank, there'll be a carnival parade and dance performances between 2pm and 4.30pm. From 5pm until 9pm the Riverside Stage (the terrace outside the RFH) will be in the hands of Just Vibez, who'll re-create the Caribbean party atmosphere we enjoyed last year – this time without the hassle of scanning and social distancing. Check Soca News for any updates.
Alternatively, you can catch a special Windrush Day online (Zoom) event running between 7pm and 9pm, featuring calypsonian Alexander D Great, poet/writer/performer Nairobi Thompson and others. It's billed as a chance to "celebrate the men and women who paved the way for our generation" and is organised by the Windrush Foundation. You can register for the session via Eventbrite, or email windrush.event@gmail.com.
---
---